A T-Shirt Of Our Very Own
Wearing a 6927th RSM T-shirt is your way of showing the world that you are not only a 6927th RSM alum but that you are also a reunion attendee. Your shirt is there in the hospitality room waiting for you to come by and pick it up.
(Hey Ray!. Why dontcha figure out a way to add hash marks to the shirts worn by those who have been to multiple reunions :-). )

As of this time there are no plans for distributing the shirts other than in person at the reunions. Sorry.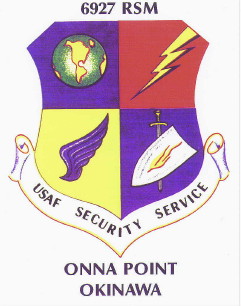 The emblem is roughly 10" high and is centered on the front of a standard white t-shirt.
Guaranteed to be a standout wherever you wear it.


And when we said "showing the world," we weren't kidding.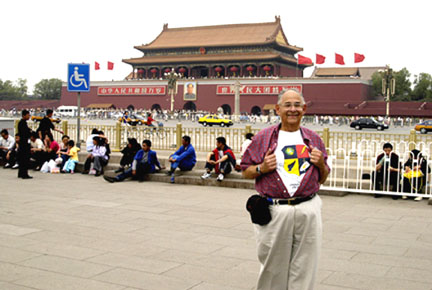 Go Back To Shortcuts At The Top Of The Main Page